Sean Ruczko
From Wikizilla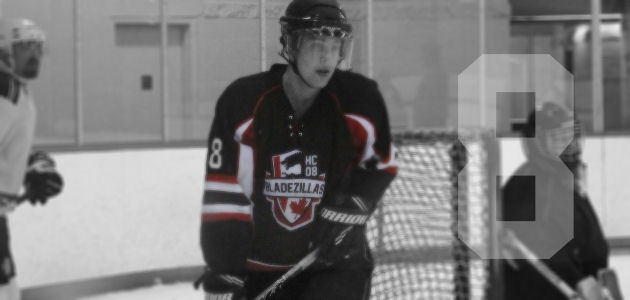 Player Data

| | |
| --- | --- |
| Height | ? |
| Shoots | Right |
| Position | Defense |
| Favorite Carebear | Play-A-Lot Bear |
Beer League Career
Some people say he has 2 SLR cameras where his eyes should be and that he is deathly allergic to Prague Rock. We know him only as The Sean!
Sean's bio is actually the last to be completed for this little BzBio project. Obviously the pages were not created alphabetically, or by least-liked to favotite (fuck you, Duncan Brown!). He has been here for some time, its not as though we don't know more about Sean than we admit to ever wanting to. "What should we say about Sean?" I asked Dewey Booth casually one afternoon. I dont remember his answer, now, but I remember thinking "good idea!" So.
Sean was always a good defenceman. He started at point A, which we all did, and his point B is far enough away that we can look him in the eye and say positive things. This last year, however, has his team somewhat more impressed than usual. Taking up Cycling and registering for Cancer fundraisers has brought about the best of changes in Sean. He has lost weight, of course (his new, small and better fitting hockey pants look nice) and is far, far more fit. And of course he is doing all the fundraising for a good cause, which says something about his character. But on the ice! So much faster! Never tired (3 Dman would be enough now if he had his way). His tendency for end-to-end skates is amazing and we are so impressed that he won the Bz Defenseman Of The Year for Winter 2011-2012.
Random Anecdote
Sean is an amatuer/semi-professional photographer (has a real job, gets paid for his photos, call that what you will) and owns a lot of fancy gear. All of our photos on this site are by Duncan's girlfriend and Jason's sister.
"Behind The Mask"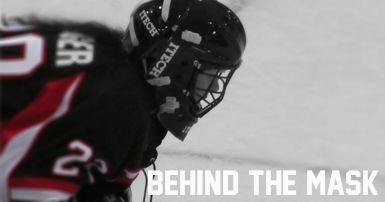 "I am having more trouble with this one than the others. Partially because it's too easy to say how amazingly fast he is now, how has a great scoring touch, and manages to still play with an edge, but take significantly fewer PIMs. I think top D 2 years running says it all. If I was going to say anything about that, it might be to comment on his perfect timing in that all of this wonderful improvement happened once I had left.

But that may end up sounding bitter and resentful- which I am not! But then what? Talk about the early days playing with Sean as one of my D-men? Also challenging. The trouble is, I think he often spent more time hanging out with the other team's goalie in the offensive zone. You see, like Will, Sean also likes to rush the puck. There were games when I didn't even realize Sean was playing until we got in the locker room afterwards, where he would be texting his new goalie friend in the other changeroom, "hey monkey, just thinking about that time I ran into you and you almost took my head off. Remember how angry we used to get at each other? haha classic. Can't wait to see you again. Miss you already. *hugs* -zuczku" Awkward…In conclusion: Sean does a very good Jovo impression, I like Jovo, ergo- I like Sean."
Career statistics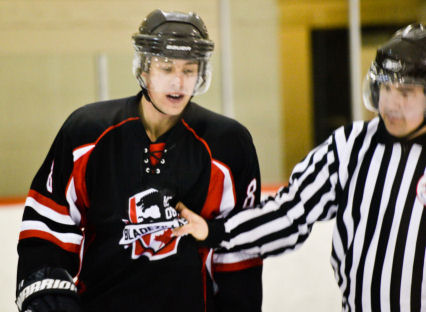 First Point and First Goal:
The Havoc vs. The Bladezillas. - Oct 2, 2010 
1st - 19:08 Sean Ruczko ( Brian Giorgio, Jason Martin ) 

Best season: Winter 2010-2011 4 goals 14 assists for 18 points in 27 games.
Best Game: The Bladezillas. vs. The Havoc - Mar 12, 2011.
1st - 10:34 Karl Gregg ( Michael Palacz, Sean Ruczko ) 
1st - 07:08 Charlie Yao ( Brian Giorgio, Sean Ruczko ) 
2nd - 15:31 Stephen Halverson ( Sean Ruczko ) 
2nd - 11:09 Sean Ruczko ( Duncan Brown, Robert Antoniali ) 
3rd - 10:25 Sean Ruczko ( Duncan Brown, Michael Palacz ) 

Career Hat Tricks: 1
The Bladezillas. vs. The Vikings - Sep 6, 2012
1st - 04:32 Jason Martin ( Sean Ruczko, Mike Pollard ) 
2nd - 07:20 Sean Ruczko ( Mike Pollard, Jason Martin ) 
3rd - 06:59 Sean Ruczko ( Patrick Hagarty ) 
3rd - 00:22 Sean Ruczko ( Kyle Johnson, Justin Doyle )

Awards