Karl Gregg
From Wikizilla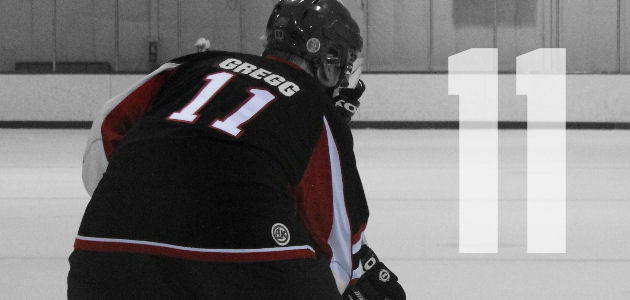 Player Data

| | |
| --- | --- |
| Height | ? |
| Shoots | ? |
| Position | Right wing |
| Favorite Carebear | Share Bear |
Beer League career
Karl has two key skills he brings to the Bladezilla table: he agitates the opposition, frequently getting inside their heads. Sometimes this is an advantage and sometimes it just leads to strings of interesting plays and penalties. Another skill Karl possesses is the ability to be in the right place at the right time. While not an explosive skater Karl has a tendancy to find the puck in the slot and just one-time it. Casually. Like he doesn't really care but, hey, both he and the puck are there so, like, whatever. Lets get it over with.
Random Anecdote
Karl is a big guy. Only once have we seen him knocked down when a player caught him off guard and either pushed him high in the body or punched him in the head – it was near the side of the opposition's net and hard to see. Karl fell back, on his head, and was down for a few minutes. He did get back up and finished the last half of the game. "What happened?" a confused Karl asked afterwards in the locker room. "We didnt see, he knocked you down." "No, I mean, in the game? I cant remember the 3rd period." Awkward hilarity ensued. Oh, you.
Off The Ice
The The Bladezillas Annual Award Ceremony And Dinneris largely the result of Karl's classy venues and amazingly well cooked food. For the past few years Karl has graciously offered up one of his restaurants so we might hold a classy, black tie affair. The food is always cooked by Karl himself and always amazing. The 2nd year featured steak, chicken cacciatore, meatballs, tuna and salmon with all the appreciated side dishes. That is a ridiculous amount of meats. A little farm went inside our bellies that night! We should create weekly awards...
In Oct 2012 Karl won a charity auction which saw the Vancouver Canucks Training Staff meet us in the room, take care of us like pros for the entire game. Pucks and tape, water bottles and towels. gatorade! Free stick taping as well as visor cleaning. It was amazing to have people on the bench coaching us and, well, opening the doors as well. Cant forget that! Cant go back to the way it used to be, now…
"Dewey Remembers..."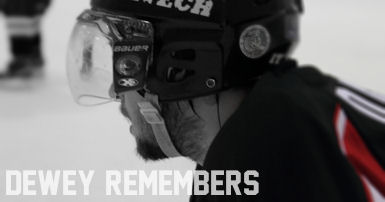 by Dewey Booth
"After our first year in Delta the team made the choice to move out to Richmond and oddly enough people weren't flocking to join the BZ during these troubled times…go figure…maybe it was the jerseys? Who's to say.
Because we still had league fees and because we still wanted to be a team we had to figure out a way to get more players…and what better way than to make the league do all the work for you? So we called up head office said 'Hey we need a body' they said 'Karl' ,so, we called Karl had a talk with him he said 'I would love to pay $800 dollars a game' so we signed him on. Ever since he has been a body guard and a awards night dinner host. Love this guy. First and only player in BZ history signed as a free agent."
Career statistics
Best season: 2010-2011, 6 goals 16 assists for 22 points in 31 games
Best Game: 4 points – 2 goals and 2 assists, his second goal coming on a short handed breakaway.
Awards