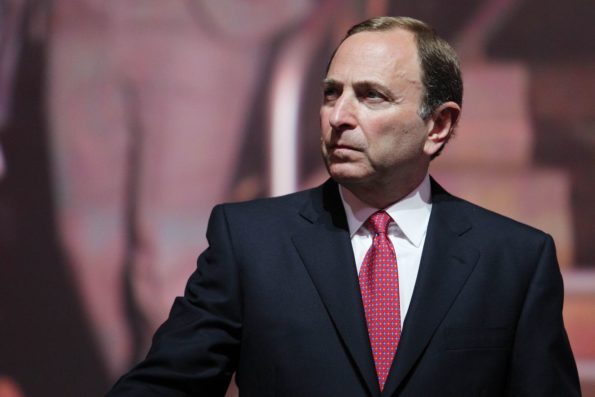 Mike Pollard(?) Pictured Above.
Speaking to Mr. Zilla on SportsBall 1050 Vancouver this morning, Bladezilla alumni and Gary Bettman Wax Sculpture On a Warm Day Mike "The Trophy" Pollard was vocally disappointed after reading former teammate Jolene "Joleen!" Badger (and possibly others) was back this week on a tryout basis with the Bladezillas. While Pollard has been on injured reserve (IR) for the last 3 years it's still possible the lifelong member of the Bladezillas will see his contract traded this season to make room for a Joleen-calibre goalie or a plastic bag of assorted cans of Pabst and Old Milwaukee.
Even though the 63-year-old winger has resisted opportunities to leave in the past (excluding rehab stints in Saskatoon) he is now facing the possibility that this is his final chance to play with the Havoc. Pollard holds a full no-movement clause due to his leg and back, unwillingness to get off the couch, and BeeZee President Dewey "I Sign Things With An X" Booth is letting the forward dictate where things go trade-wise.
 "Trades are always hard on the team and their families but, in the end, if it's for the good of the team… Also, we need a new puck bag, and who is gonna to pay for that? I'm certainly not." – Nick Schweers
"He's suggested to me he signed here to be a Bladezilla, he's only ever played here, that's where he wants to finish his career," Booth said Wednesday night on a conference call. "I wasn't aware his "career" had started. Plus, all his stuff is already here, and he would save money on rent, so, really it just makes sense."
Pollard spent 4 seasons with the Bz, tallying 8 goals and 29 assists in 108 games before what seemed like career ending leg surgery in 2013.
 "I think we can get more if we hold out a bit longer – maybe Bud Light Lime, or something?" – Dan Hewson
"It's really hard," said Pollard or possibly-a-sweaty-Bettman. "I mean, obviously, I'm a huge part of this team and someone that you got to play with for 4 years. You appreciate me and you understand how valuable I am and how you can't really replace me. I believe there is a trophy named after me? That wasn't a question. There is."
Fellow winger and Person Who Didn't Name Their Firstborn After Pollard Kyle "Who's Your Daddy" Johnson understands why it might have been frustrating for Pollard to hear rumors that that ex-Zilla Corey "Explain this "Off-Side" Thing to Me One More Time" Jones might be recalled for the playoffs while his own contract might be traded to the Delta Steelers for a 8×10 of Vicky and a sock full of Vaseline. "I don't know if this is the right time [for his return]" said Kyle to reporters. "I mean, at this point, we're probably be better off putting a jersey on the Mike Pollard Award statue."
Bz GM and Father Figure Who Doesn't Mind If You Play in The Woods with That Stranger Ken "I'm Your Daddy" Booth is concerned the opportunity to trade away Pollard may not be feasible following the Bz move to the ASHL. "Who the fuck are all these teams? Does anyone know who the fuck these players are? Who the fuck do I call? Do they know how fucking mediocre Pollard is? Where the fuck am I? Get that fucking microphone out of my face, whoever the fuck you are!"
The Mike Pollard Teammate of the Year Award is currently meeting with trainers and skating coaches and could not be reached for comment.
"Fuck." – Ken Booth