Alex Hamlyn
From Wikizilla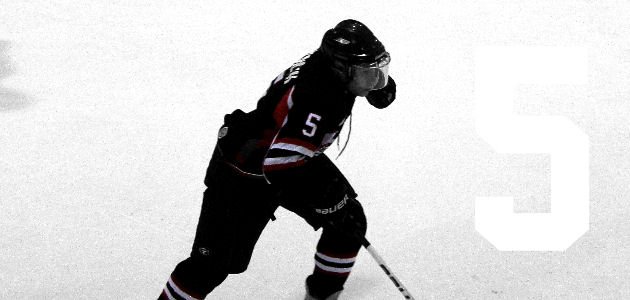 Beer League career
Growing up, Hamlyn admired Steve Yzerman and, like his father, was a Canadiens fan. He began playing hockey by himself in his basement at two years old, shooting pucks against the family's clothes dryer; he learned to skate at 3. From age twelve to fifteen hamlyn attended Astral Drive Junior High School where he was a straight-A student and, according to the vice-principal, "an amazing role modem who was really kind to students in the learning centre and to special needs kids."
For much of the 2011-2012 Winter Season Hamlyn was placed on the Bz injured reserves list due to "upper body injuries" sustained near the end of the prior spring season, keeping him from the top of the scoring lists.
Hamyln's #5 jersey was the top seller on the Bladezillas website in 2010. In January of that year an Air Canada baggage handler in Montreal stole Hamlyn's jersey from his first Bz game. It was recovered later in a mailbox. This jersey was eventually sold at auction for $22,000, which went to youth hockey charities and the 2004 Indian Ocean Earthquake Relief Fund.
Hamlyn lived with the Lemieux family in Sewickley, PA, from 2005 until 2010. In the spring of 2010 Alex purchased his own home in the same area. In the summer of 2006 he bought his first house in Vancouver, British Columbia.
in 2008 Hamlyn appeared in the documentary film "Beer Hockey" where he discusses his experiences playing for Coors with the Bladezillas.
Career statistics
Best season: Winter 2011-2012 - 3 goals 3 assists for 6 points in 10 games.
First Point:
The Bladezillas vs. The Leafs - May 8, 2012 
2nd - 06:15 Stephen Halverson ( Daniel Hewson 0292, Alex Hamlyn ) 

Player Data

| | |
| --- | --- |
| Height | ? |
| Shoots | Right |
| Position | Right wing |
| Favorite Carebear | Take Care Bear |