Its the audio-visualarama, auditorumptious, heart poundiferous return of the Bz blog! There is some ironic music for you all to listen to while you read. Its your jam.
Oh, beer-league hockey blogging, truly you are a cruel, cruel mistress. "Why haven't you called?" "What have you been doing?" "Where have you been since November 14th 2014?" What is this, the Spanish inquisition? (No one expects the Spanish Inquisition! Our chief weapon is surprise, fear and surprise; two chief weapons, fear, surprise, and ruthless efficiency! Er, among our chief weapons are: fear, surprise, ruthless efficiency, and near fanatical devotion to the Pope! Um, I'll come in again…" ) That was a longer than usual tangent! Between you and me? I am not sure this is going to work out.
So that was a hockey game! Let me get this out of the way now and save everyone on the team some reading (I have made the assumption everyone can read): look! I made a blog in with pictures!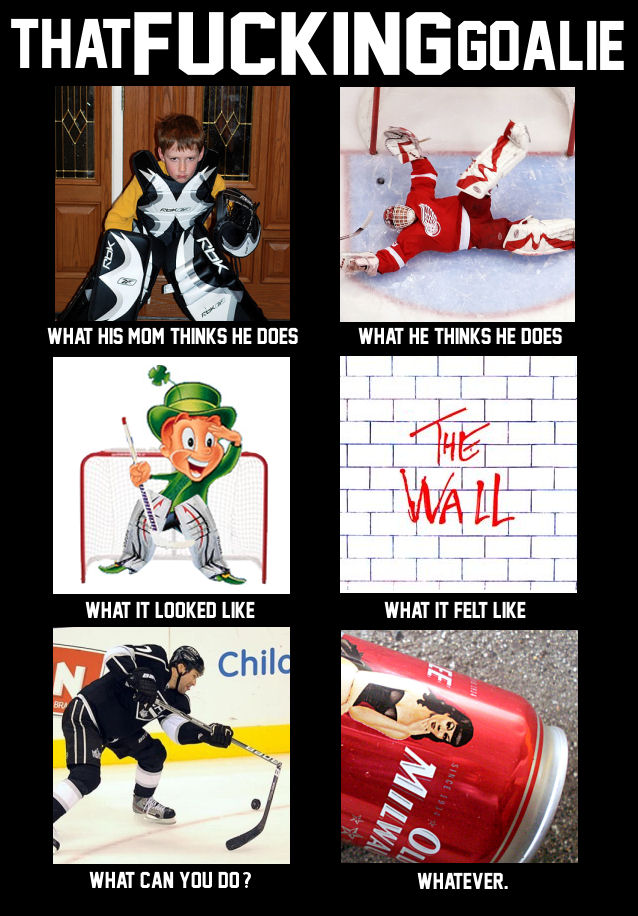 That game was a master class in missed opportunities. A clinic of close calls! Pucks rolling around in the crease, on their goalie's shoulder and off the posts. Anywhere but in the goal, sadly.
Duncan had a highlight reel goal – picking off a pass for a breakaway, looking up and firing a shot over the goalie's pads – very nice!
We had a perfectly fine game – Jamie (Jaime? no, no…) did amazing against #12 as he tried to play dirty all night. Stevie had some partial breakaways, Bob was solid on defence. Dewey also played hockey.
The most fun we had at a Bz game was when Dan, Matty and Justin put on their FUSION jerseys for some co-ed playoff shinny! Did we heckle the other team? Maybe. Was Will someone he would have kicked out if he was refing? Perhaps. Did we blame it all on Maria? No. But maybe we should have.
Long story short: I think the FUSION played against Ron Pope or someone who wanted to continue his legacy but in a prettier, boobier world. He seemed confused after hitting his 3 goal limit. Amazed he played out the game. Doyle on defence? Will wasn't impressed. Great overtime win, tho. GO FUSION 2014!