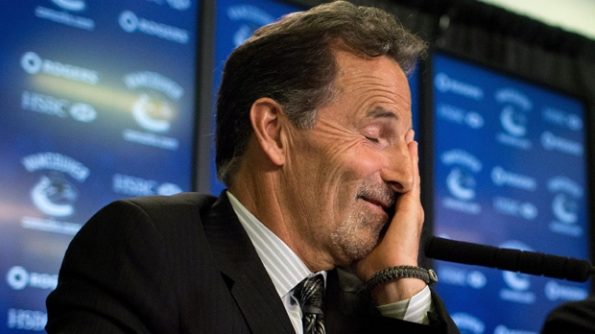 With the latest Bladezillas Spring season ending with a dismal 4-9-0-1 record, the bottom division beer league franchise released a statement today confirming their widely anticipated change in coaching with the firing of Head Coach Justin "My Happy Ending" Doyle. While "Keep Holding On" Doyle has been absent from the bench for several weeks, and despite wild speculation, team insiders did leak the following memo which is believed to have originated from a burner phone somewhere in the mid-western United States:
"I gave everything I had to give towards what I hoped would be a path to victory for the BeeZee. Unfortunately, it appears this reservoir of willpower and fedoras was drained after 2 games. Tell my Space Marines I love them."
"I didn't even know he was missing." – Troy Shannon
Missing since week 3 of the Bladezillas Spring League, officials had repeatidly denied rumors that "Complicated" Justin Doyle was, among other things, "buried beneath several feet of legacy Magic The Gathering cards" or, as reported by the Hockey News, "Knitting the pain away at an undisclosed New Hampshire retirement home."
Said Defenseman-Who-Didn't-Know-Doyle-Was-Missing-Because-2-Defenseman-Is-Enough Robert Antoniali: "I always knew his willingness to compete in Marian Ravenwood cosplay themed "Raiders of the Lost Ark" drinking games would be the end of him one day. Its not the years it's the mileage, Doyle. Never forget."
"God damn, but isn't cocaine a crazy drug?" – Bob Long
Many Bladezillas alumni offered theories, condolences, as the media has reached out to them.
"I knew this would happen" said Robert "Bob" Beardmore. He wasn't allowed scissors, for god's sake! He had to visit a barber if he wanted a shave. And here we are strapping metal death knives to his feet."
  "Fuck the Bladezillas! – The Havoc
Fellow forward and player who totally didn't benefit by a spot opening up Mike "I Can Dig It" Pollard: "People who live life to the fullest, who take the bull by the horns and whatever else life has to offer them… In the ends I suppose its better to burn out than to fade away. Which, I guess, is why I am not surprised to hear he died following an unfortunate Warhammer 40k related injury."
"It's a damn cold night, trying to figure out this life. I dont know where you are but I'm… I'm with you." -Avril Lavigne.
Alumni Mike "Hey! I'm Acting Here!" Richards was one of the few Bz who had no comments or insight into the missing coach. "Honestly, I cant rightly say where he is. I just hope he and his family is happy, you know? Hey,  do you think he left anything behind I can have? Is anyone going to finish that pretzel?"